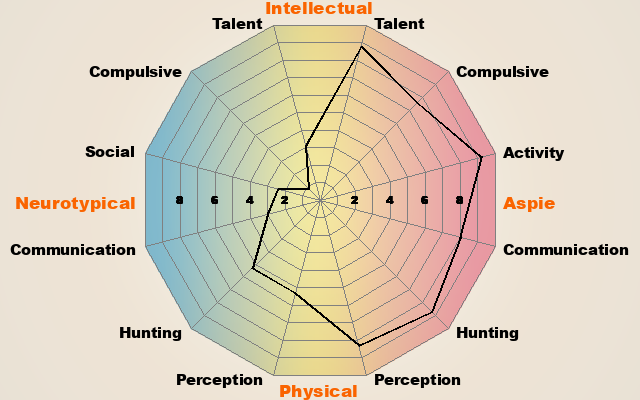 So someone in the comments asked me about my aspie profile from this site.
While I do not advocate self diagnosis, I feel that this tool a good way to identify possible things that can be then looked into further.
I do not feel, as you can tell from the title of the blog, that Aspergers is a disability.
http://www.rdos.net/eng/Aspie-quiz.php
This one is different to most online tests, as it is measured not on the questioners bais, but on the weighted response of those with an Autistic Spectrum diagnosis, and those with no issues at all (Neurotypical).